Self Insured Reporting is a platform specifically designed to allow self insured employers and their consulting teams to control costs, with 24/7 access to financial status.
Self Insured employers can control costs if they have the right information from which to make good decisions.
– Employee Benefit Consultant, Atlanta GA
Financial Reporting Module
When employers with self funded plans have access to the best financial reporting, they are empowered to begin making decisions in a strategic manner.  Our online application is the first web-based portal designed specifically to help such employers and their benefit consulting teams to communicate regarding the financial status of plans on a 24/7 basis.  Our team will work with you to set up all of your initial plans and load all historic claims information. Then when we have new claims to report at the end of each month, we will update the system on your behalf so we can ensure your reporting is always ready when you need it.
Renewal cost projections delivered every month.  No more surprises!

Employer dashboards reflect plan budget status and changes to plan cost trends

Full suite of downloadable reports to view historic cost changes, per employee per month expenses and much more

All financial reports are updated with the entry of new claims data and are completely print ready for your next financial review meeting

All team members will be emailed their monthly financial reporting automatically each month
"By having the correct reporting each and every month, we have found we can plan ahead and stay more strategic … less reactionary."
– CFO, Governmental Organization, 1,100 employees
Utilization Reporting Module
For employers looking to drill down into each cost component of their plan, such as which diagnoses are driving costs, the Utilization Reporting module will significantly increase your financial vision.  Our clients are empowered to fully drill down into the details of their claims and understand where each cost driver.
How are claims trending for conditions such as cancer or diabetes?  Which providers are the most expensive in an area?  Are there opportunities to 'drive' services from one provider to a lower cost provider, such as from an emergency room to an urgent care facility?  In order to properly manage the claims of a self funded plan, you need the answers to these types of questions.  The Utilization Module has been designed to help you get these and many more answers quickly and intuitively.
Understand what was the diagnosis that led to the claims, and how are these costs changing over time

What procedure occurred with the claim, and are certain providers 'out of range' with their peers in terms of charges?

Which member had claims of a certain type, and are there opportunities for more intensive disease management?

Who was the provider, and where are they located physically in a geomap?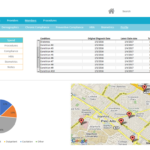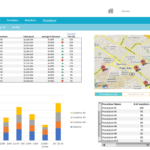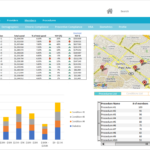 We asked self insured employers and their employee benefit consultants, "What do you really need?"  THIS was their answer …
2). Choose Reporting Modules
2). Choose Reporting Modules
3). Account Manager Introduction
5). Plan Setup & Discovery Call
6). Initial System Data Requests
7). Reporting Overview Session
8). Ongoing Data Mangement
Self Insured employers can control costs if they have the right information from which to make good decisions.
– Employee Benefit Consultant, Atlanta GA